Sell Your Guitar
Top Dollar or Trade In Available ...
We offer two ways to sell your used instrument. We can offer it through consignment or we can buy it outright from you. Throughout the years, consignment sales have always been the "gray area" of musical retail. After all, with guitars and cars, no one expects to pay full retail. You don't go into Burger King and ask "What can you give me off of that Whopper." That is just the way it is, so we want to make consigning an instrument simple.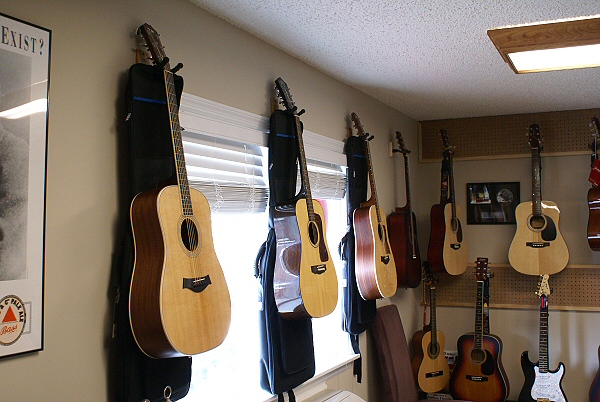 Basically, if you want to consign something, we will add 15% - so name your price, keeping in mind the commission. We will not go above that to make more money. For example, if you wanted to sell a guitar for $500 our commission would be $75. If the guitar happenes to sell for $650, we would still only take the original deal of $75, passing on the extra money made from the sale to you.
If the guitar needs to be restrung or has repair issues We will have to add that to the 15%. Therefore, we ask that the guitar be in good working order before we sell it.
On most occasions, however, we would like to buy the instrument outright. Most retail stores do not offer this or try to "beat up" [or should we say] "beat down" the price to low-ball the person making the sale.
If you want to sell an instrument to us, we keep the instrument for no more then 48 hours to test it and research it. We will then give you the results of the research: list price, current value, eBay sales history and wholesale cost. This allows us to make an offer to purchase your instrument that is fair for everyone.

Payment for the instrument will be immediate and in full.
Call us if you are interested in consigning or having us buy your used instrument.
Guitar Lessons, Bass Lessons, Mandolin Lessons, Buy Guitars, Sell Guitars
Located in Mount Pleasant, South Carolina