The Store
Retail Store, Repair Shop and Eclectic Collection of Instruments...
First you might ask why you would want to shop at a store that only approaches retail by reservation.

Through out my many years in association with musical retail, I have always noticed that with multiple customers in the store the sales staff is often divided between several people simultaneously.

I prefer do devote my full attention to the customer to provide them with the very best service I can offer. Also since the brunt of our business is based on musical education you might find our prices well below other retails stores. Sales are secondary at "Carlier's School of Guitar and Music" but service is not.

I will find you the instrument of your choice and try to do it within your desired budget. From beginner to professional I will broker from many of my sources the product or instrument that you desire - even if you do not see it in our store. I like to consider my retail part of the business as more of an "Guitar Adoption" agency.

If I for some reason I cannot do this, I will refrain from the usual "bait and switch" practices and even guide you to another store for product and service.
Browse new and used guitars, sell your used guitar or buy accessories. We also repair instruments. Come see some of the vintage guitars in the Carlier collection.
Click thumbnails to enlarge photos:
Retail
We stock a huge inventory of major brand stings, instruction videos, effects and accessories as well as used and new gear. Carlier is an authorized dealer of Blueridge, Fernandes, and Dillion Guitars.

Other available items include:
Elixir, D'Addario, GHS, Gibson, Martin, Dean Markley, Fender, John Pearse and DR strings as well as economy brands.
Korg, Boss, Zoom, Dunlop, Danelectro, Electro-Harmonix, Marshall, Morley, MXR, and Vox effects.
Barcus-Berry, Martin, Gibson, and Fishman pickups
Tranzamp, Zoom, Hartke and Pignose amps.
Celestion, Eminence, and Jensen speakers
DW, PDP, Night Hawk [Gretsch], Percussion Plus, Rhythm Works, and CB drumsets
Shure, Sennheiser, AKG, EV, and Audio Technica microphones
Sabian and Wuhan Cymbals, Remo drum heads, Gibraltar hardware, and LP percussion
Dean, Yamaha, Jasmine [Takamine], Durango, Trinity College, Applause,and Montanna guitars
Kentucky Mandolins and Banjos, Regal resonators and dobros.
We also have a large selection of used major brand guitars.
Let us find you the perfect guitar or the guitar of your dreams.
Special orders are never a problem and are always dealt with in promptly.
Also, for the professional musician who might find that they are in need of an item in an emergency after the working hours of most retail stores, you will more then likely find me open and teaching in the later hours so I can provide for you a solution to your problem.
Please call and make an appointment to let us know your needs or to stop by and see the store.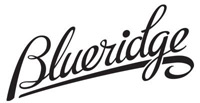 Guitar Lessons, Bass Lessons, Mandolin Lessons, Buy Guitars, Sell Guitars
Located in Mount Pleasant, South Carolina